Tribute to + Sr. M. Natividad Banaag RGS
Sr. Mary Natividad Banaag, RGS – A Tribute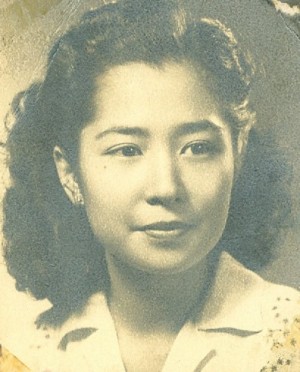 Sr. Naty's vocation story, her dramatic escape to enter the novitiate in Los Angeles, California and her eventual reconciliation with her father is a plot for Maalala Mo Kaya or MMK. How we loved Naty's story. During the wake this story was remembered and retold.
Prior to Sr. Naty's election as provincial, she spent her apostolic years in St. Bridget College in Batangas as teacher, principal, counselor and local leader.
Her election as provincial in 1976 is another story filled with melodrama. From 1976 to 1984, she held the Philippine Province together when the forces of martial law under a dictatorship demanded new responses to the "signs of the times" and a fresh reinterpretation of the Good Shepherd charism of compassion.
In humility and with deep trust in God, Sr. Naty accepted the heavy burden of leading a polarized Philippine Province in great need of healing during the oppressive years of military rule. Her loving and forgiving ways inspired the sisters to reach out to each other and arrive at reconciliation.
She weathered the storms and carried the cross with infinite patience, deep humility and bigness of heart. Like the Good Shepherd whom she vowed to follow, she forgave those who misunderstood her decisions and criticized her leadership during these turbulent years.


We remember with joy the Provincial Chapter of 1982 when Sr. Naty was reelected and a polarized, divided Philippine Province experienced genuine reconciliation. The 1982 chapter of reconciliation was Naty's greatest gift to the Province and to the Congregation.
It was under Naty's watch in 1983, when we lost four Good Shepherd sisters in the sinking of M/V Cassandra. Following in the footsteps of the Good Shepherd, Sr. Naty did not leave a stone unturned during the search for the remains of our sisters.
The last twenty eight years of Naty's zeal brought her to Welcome House working with women in crisis, to Caritas Manila with street children, to Bukid Kabataan with abused minors, to Heart Mary Villa with single mothers. Her last active ministry was in Angeles City with women in prostitution.
Thank you, dear Sr. Naty, for showing us what it means to be Good Shepherd in times of prosperity and adversity, in seasons of plenty and want, in hours of trials and triumphs, in years of health and infirmity.
-Sr. M. Jane Pineda RGS